WELCOME. Namaste!
I am a spiritualist, intuitive, energy healer and Reiki Master/Teacher. In addition to Reiki, I also offer Spiritual Guidance. I do Divine Card Readings, Intuitive Readings and Energy Clearing of homes, work-places, Chakra Clearing & Balancing and pendulum dowsing.
Some Intuitives just know very early on what they are called to do in this lifetime and then some of us just take our time getting there.
I took my time. But I did get there. You must always strive to get to where you are meant to be. Regardless of the life situation you find yourself in, it is possible for you to heal or to improve yourself and your life in a most definite way. There may be blockages in your path but never lose hope. Find your life purpose and live it!
I bring a lifetime of the study of energy and spirituality to my practice. I am a certified Reiki practitioner having trained with two different Reiki Masters for my Reiki Mastership. I am an Divine Card reader and human 'energy sensor' having a lifetime's experience of sensing energy for family, friends and anyone else who asked.
I have completed the Usui Grandmaster Reiki V & VI course and have done lots of intuitive reading. Of the Intuitive readings, I have observed that the revelation of the areas that need to be addressed is an important step in the path of healing. I enjoy working with the Energy of each of my services knowing them as unique, powerful and complimentary systems. I especially love bringing my sensitivity, compassion and humor into my work with others.
"Spread love everywhere you go. Let no one ever come to you without leaving better and happier"… Mother Teresa.
We each have special talents or qualities of value that we may not be fully expressing or perhaps not expressing at all. We were born on this planet for a purpose and that purpose necessitates the discovery and knowledge of who we are and to take possession of this precious part of ourselves and express it to the world. When I started out on my Path, I was looking for guidance and didn't know where to look for it. When I found Reiki, or rather, when Reiki found me, I knew instinctively that Reiki would become my Light to see the Universe with – an Energy that I can share with those who seek it. Now as a teacher I have students who are seeking out a similar path to the one I walked upon not so long ago!
My deepest wish is helping, enlightening and guiding people to tap into the spiritual energy that surrounds us all. I can help you find strength and loving support as you search for answers to your life's challenges. Whether you're seeking answers, verification, or stepping stones to personal and spiritual growth – Reiki White Lotus offers Healing and Guidance with love and compassion.
I have been intuitive since I was a child. My Papa had faith in my intuitive readings of a person and would often take me to his meetings with new people. Later, he would ask me about what I could see or intuit about them. Often, he based his relationship to many people on my intuitive readings of them.
Here's an interesting incident about my intuition that involves my aunt. It was the 31st of December in 1991 in Bangalore. Now, I know that this date is special to nearly everybody as it is the eve of the New Year. For me there is another reason for this date to be memorable:
The 31st of Dec is also my aunt's birthday. My uncle and aunt came for a family get-together to our home. The 'our' home in question is actually my aunt's house. The house belongs to her. Both my uncle and aunt welcomed my family with an open, loving heart to live there after my Papa's transition to the divine realms.
On the day of the 31st, the daily activities of the family were on and everyone was bustling about doing whatever it is they were doing. I wanted to give my aunt a hand made birthday card and so gathered the material required for it. I found a quiet spot, which I can tell you was difficult to find, with a kid sister and brother at home!
Eventually I sat down with my pencils and paint and began to get my thoughts together to start work on the card. I was a little shocked to discover that my thoughts were about fire. I regrouped and tried to think of another theme to paint on the card. Now I was really shaken because whenever I thought of my aunt, all that would come into my mind was fire.
I did manage to finally finish making the card- I painted a large colorful cake and blazing candles! And on the inside I wrote "Have a Fire-y Birthday". I didn't know then where the words came from, but I know now. It was a message that we all understood in a matter of minutes. I took the card and went downstairs to give to my aunt. She read it and exclaimed "A fire-y birthday! What does it mean?" Before I could tell her I didn't know what it meant either, there was a shout from the kitchen.
It was the cook who shouted "fire"(!) and we all went to look. The stove range was on fire and the flames were reaching the ceiling. There was a terrible scorched tang to the air in the entire house and the kitchen had to be repainted after a week. While all the excitement that had arisen from the fire incident was slowly subsiding, there was a phone call from NOIDA. It was my cousin, my uncle and aunt's son calling to say that there was a small fire in their home in NOIDA! That house too belonged to my aunt !!
This same aunt learnt Reiki a few years after this incident. She thought I would make a clear and strong channel for Reiki, given my famed intuition, and urged me to learn Reiki. I probably wasn't ready for receiving Reiki then or hadn't found the right Master.
Some time later, I found my teacher and received my first attunement and eventually became a certified Reiki Master Teacher. When I completed Reiki Level 1, I knew intuitively that Reiki is part of my life path. The path of healing has allowed me to help many people and aid them on their journey toward healing and wholeness. I am trained in the traditional Usui Shiki Ryoho method. I live in Bangalore, India and heal and teach people who come from India and other countries.
I thank Sri Krisna, Reiki, the Grand Masters- Usui sensei, Hayashi sensei, Takata sensei, my husband – for his love and support, my family, Bhagvatji – for making clear to me my goal in life, my uncle Bhallu Mama – for supporting & encouraging me in all things spiritual and all life experiences without which I perhaps would have taken longer to learn all that I have.
Questions? Please drop me an email. It would be a pleasure to answer any questions you may have.
You can email or phone me if you'd be interested in making an appointment for healing work/attunements or if you would like more information regarding anything on this website.
I live in Bangalore, India. I conduct in-person Reiki Training and Healing and also do Distance Attunements and Healing. I teach Reiki I, II, III, Usui Grand Master Reiki Levels V & VI. I do Divine Card Readings, Intuitive Readings, Chakra Clearing & Balancing, Dowsing, Energy Clearing of homes, work-places. I am a Clairvoyant and offer Spiritual Guidance.
See the list for all of my offerings.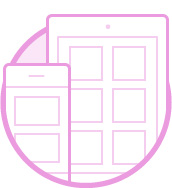 Reiki is excellent for stress reduction and pain relief. Clients report help with a myriad of conditions.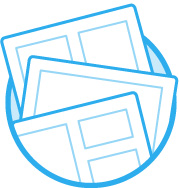 Divine cards are an ancient divination tool that will allow you to clearly receive messages from God.
Welcome, being a Light Worker, it is my job to welcome those who are seeking the light, into this world of Light. The Light is your personal growth, spirituality and connection with the universal energy.
The knowledge of the Light is already in you. Reiki attunements gently remind you of that knowledge you hold deep within you. I am here………to help you on your path of self discovery and growth. Whether you choose to use Reiki as a tool for attaining higher levels of spirituality, or to share it with others by way of teaching, I will be here to help you at every level.
I believe we each are born with the divine right to fulfillment and freedom. My mission is to share my healing tools and knowledge through which you can find an inner harmony; reconnecting with your true soul purpose and experiencing the complete joy of being alive. Everyone can integrate Reiki and the information it gives you into your life's reality to create understanding and change. I look forward to sharing and learning together what the Universe offers as presents of the present.
My mission is to help you heal on all levels by the divine light of Reiki. Assisting you on every level to discover your life purpose and showing you the best way to achieve it. I will assist you with your self confidence and inner vision to continue on this journey, until you feel sure of yourself on your path.
I will empower you to reach the desired level of spirituality at the pace you are prepared for. This takes time though and cannot be achieved overnight. This is solely dependant on the level you are at and how well you take to the shift to the higher levels of energy. If it is your goal to teach others, then I will impart to you the training required for it and will assist you with your self motivation until you feel confident to teach others. I will assist you in every step of the way.
This is YOUR journey. I am here ……… to help you on your path.
Reiki White Lotus is here to help you attain knowledge of the self and the Universe.
Ayam Atma Brahma – meaning: "The Soul is God" or "This individual self is one with the absolute" (the observer is a separate observer of both Atman and Brahman).
Reiki White Lotus will always be a work in progress.
All Reiki healers must follow the Reiki ethical code that has been laid out for them. The Reiki ethical code lays out what the relationship between the practitioner and the client should be. It is a code of conduct that the practitioner should follow at all times. Violating it would amount to breach of trust between the healer and the client. Given below is a brief description of the ethical code for Reiki healers:
Absolute confidentiality between a practitioner and the client must be maintained at any cost and no information should be disclosed to an outsider. Anything that is discussed between the two should not be disclosed.
Any personal detail of the client, including their name/address, should never be revealed to others, unless the practitioner has permission from the client to do so. The healer cannot even verify or confirm the fact that a particular person had been his client, except if he has the client's consent.
A Reiki practitioner should provide a safe and comfortable atmosphere for client sessions.
A client should always be treated with respect and honor.
A Reiki practitioner must give a description to the client beforehand regarding what the client would experience before, during and after the session.
A Reiki practitioner should respect the opinions, views and methods of all other practitioners. He has the freedom to decide to learn from them. He should always give his services rightly.
A practitioner should educate clients on the value of Reiki to the clients and make clear that sessions do not guarantee complete healing or recovery.
A practitioner should inform the client that Reiki is not a substitute for professional medical care and explain that Reiki treatments are holistic in nature.
The healer should find out whether the client is undergoing any medical treatment. If the practitioner thinks that a client requires professional medical attention then he should suggest to the client that he consult a professional medical care provider. Reiki is a wonderful complement to medical treatment and the practitioner must be aware of past, current and ongoing medical treatments of their client.
The healer should never diagnose or prescribe treatment to the client or interfere with on going medical treatment.
A Reiki Practitioner can never ask his clients to undress. The practitioner should never touch sensitive areas, including genitals or breasts. While healing such parts, he should use only hands-off techniques.
A healer should work on his own healing so as to embody and express the essence of Reiki in everything they do.